One of the most rewarding facets of producing sustainably sourced epoxies is getting to know the customers who choose them. You won't find a more talented, creative, and responsible group of individuals anywhere else. We deeply admire the passionate artisans and craftspeople we're meeting along the way.
What makes a highly sustainable creator? We see a clear pattern of seven key habits shared among the artisans and craftspeople we admire.
1. They're inspired by nature
Eight Acorns
There's no getting around it. People who are inspired by nature also care about our planet. Just look at this casted jewelry by Anastasia of Eight Acorns.
"I use an environmentally friendly eco resin that contains biobased renewable materials as opposed to traditional petroleum-based epoxies. It's rock hard, crystal clear, and UV stable," she says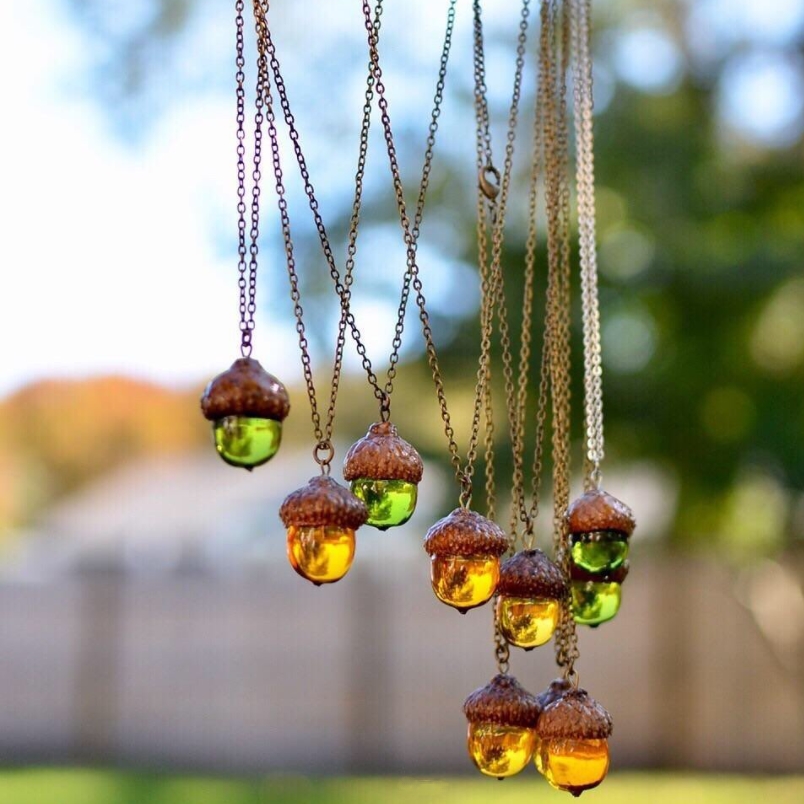 Noah Witenstein
Noah Witenstein is similarly inspired.
"Sustainability is balance—and balance isn't static, it's dynamic. Thousands of choices and actions give us the opportunity to be intentional and thoughtful on so many levels, from our relationships with ourselves, others, and the world around us. What's most important is shifting the mindset so that we prioritize this approach and give it value. I try to bring value to this in every aspect of my life."
Read more about Noah Witenstein.
2. They're Serious about Upcycling
The trash to treasure movement is made up of creators who look at what's getting thrown away and figure out how to add real value to it, making it into something far better than it was.
The Cigarette Surfboard
A prime example is The Cigarette Surfboard. These award-winning surfboards made of discarded cigarette butts have bridged surfing, ocean stewardship, and activism, addressing accountability for one of the most prolific forms of toxic litter.
Read more about  Cigarette Surfboards
Enjoy Handplanes
Another prime example is Ed Lewis of Enjoy Handplanes. He's committed to using eco-friendly materials to create colorful hand planes that are made from broken surfboards, discarded wetsuits, and production waste. "My job is to look at people's trash, then invent products around it," Ed says. "It's sort of a business of faith."
Read more about Enjoy Handplanes.
3. They Choose Sustainably Sourced Materials
Ventana SurfBOARD & SUPPLIES
Ventana Surfboard & Supplies in Aptos, California abides by the rule that they will never pay for wood. This ensures that all the wood they used is strictly from reclaimed sources. Rather than purchasing materials, they invest in outstanding craftsmanship. They reclaim historic and exotic wood species not available for purchase new. This includes old-growth hardwoods from residential tear-downs.
Ventana's upcycle partners provide them with reclaimed woods from guitar offcuts, boat hulls, floorboards, and even old wooden hot tubs. This board builder also incorporates reclaimed precious materials like abalone, jade, and turquoise.
"I love the versatility and environmental responsibility of Entropy Resins. The clarity, hardness, and workability are unmatched by other manufacturers," Ventana board builder Martijn Stiphout said.
Listen to this description of where Ventana sourced each kind of wood for this gorgeous 7'2″ Basler Sunburst.
Craobh Woodworks
Craobh (pronounced kroov) Woodwork Ltd. is located on Scotland's Black Isle and their workshop has been newly established in Culbokie, Ross-shire.  Founder and artisan Bruce Neill uses the highest quality, locally sourced reclaimed hardwoods to create his bespoke timber furnishings. He chooses biobased Entropy Resins to give his works a modern twist.
"I'd seen that epoxy worked really well with timber, especially with all the different pigments available, and I wanted to work with it on our pieces," says Bruce.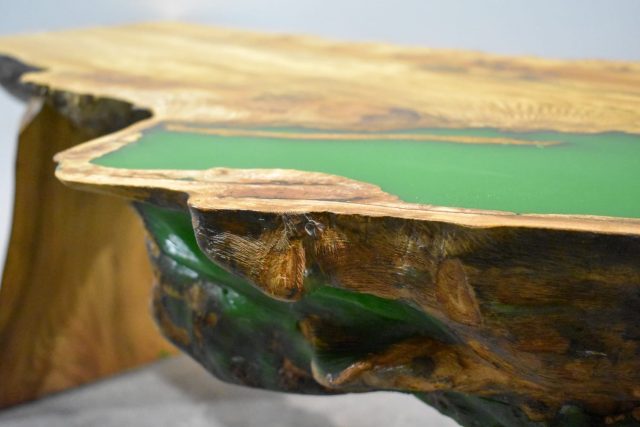 Read more about Craohb Woodworks.
The Wright Edge
"I got into Entropy because the longer cure time allows me to get extremely creative with colors and patterns," he said. "Besides, the amount of phone calls I get to come and fix other people's work made with cheaper epoxies is insane. And nobody talks to me about epoxy chemistry except for GBI."
Doc Wright of The Wright Edge in Dallas, Texas, specializes in custom woodworking and live-edge tables. He buys tropical hardwoods direct from Costa Rica Mill, a small family business specializing in kiln-dried live edge slabs that are cut legally in an environmentally sustainable manner. Costa Rica is the only country that's actively working to renew its rainforests," he said.
He also buys high-quality timber from underwater harvesters overseas. These trees are submerged by nature or by manmade reservoirs, and the cold water protects them from insects and rot.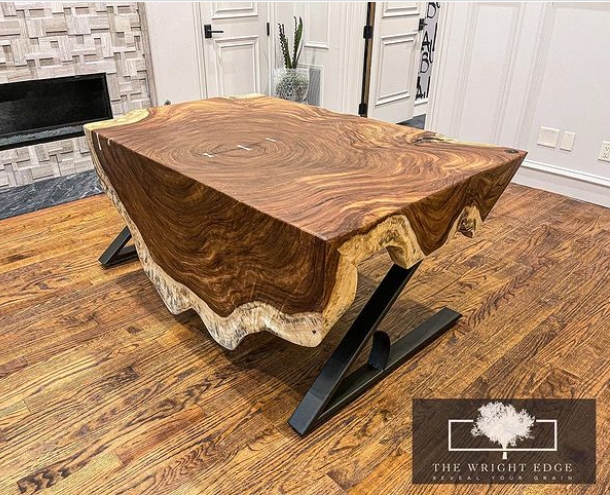 Read more about The Wright Edge.
4. They don't waste a drop of epoxy
Environmentally responsible creators don't just use biobased epoxies, they avoid wasting them and take steps to keep them out of the waste stream.
They minimize waste by saving unused resin and hardeners for future projects. They know that Entropy Resins have a long shelf life when stored in sealed containers.
When disposing of empty resin and hardener containers, they make every attempt to empty the container.
They gently warm their epoxy containers to make them easier to drain.
They reclaim spilled or leaked epoxy that is uncontaminated.
They know to mix unwanted resin and hardener and allow it to cure and cool to a non-hazardous solid before disposal.
They never release hazardous wastes directly into land, air, or water.
They find out when their community is organizing a periodic waste collection for substances that shouldn't go straight into the waste stream.
They refer to their local, state, and federal regulations when they have questions about the safe and legal disposal of chemical products.
5. THEY CHOOSE REUSABLE ACCESSORIES
Many epoxy accessories are meant to be reusable, including dispensing pumps, spreaders, mixing cups, plastic mixing sticks, and syringes. Once cured, epoxy residue can be easily popped off of smooth plastic cups and sticks by slightly bending or squeezing them. Learn more about Entropy Accessories.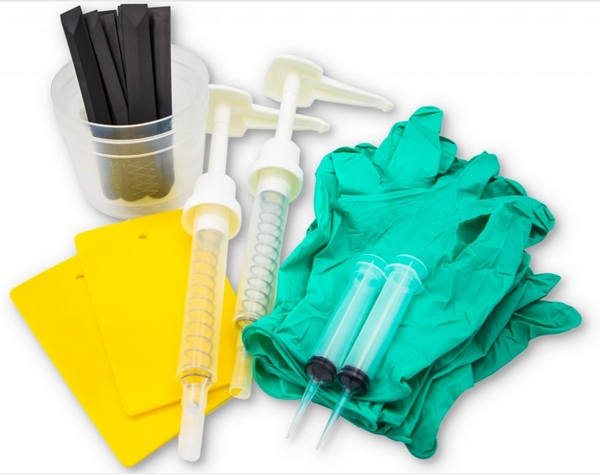 6. THEY SUPPORT ENVIRONMENTAL NON-PROFITS
There are some excellent not-for-profit organizations focused on saving our planet, whether that's comprehensive recycling, working toward carbon neutrality, protecting the oceans, cleaning up beaches. Highly sustainable creators support these kinds of organizations and they do business with others that support them.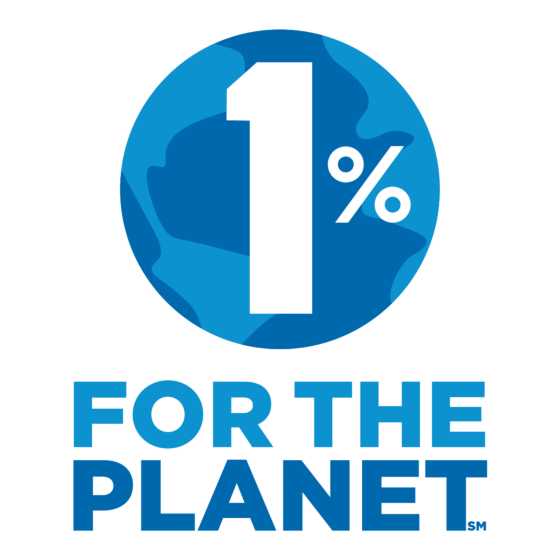 One percent of the profit from every Entropy Resins product you use will find its way to a nonprofit organization that's working to save our planet. To find out more about how sticking with Biobased Entropy Resins can help reduce your carbon footprint, visit our Giving Back page.
7. THEY USE LOW VOC, BIOBASED PRODUCTS
We're transparent about how much of our product comes from bio-materials such as plants versus petroleum-based raw materials. Entropy Resins participates in the USDA BioPreferred Program. Because even biobased epoxy impacts the environment. We developed and manufactured the first epoxy product certified under the USDA Certified Biobased Product label program.
Entropy Resins are formulated for reduced environmental impact throughout their life cycle. To verify this, we conducted a Life Cycle Assessment (LCA) to determine how replacing petroleum-based raw materials with biobased Super Sap formulations affects the environment. Using a method of radiocarbon dating developed by USDA and international standards bodies, we verify the carbon content in our products.
Today, all Entropy Resins products meet the program criteria and are USDA Certified Biobased Products.
Additional Image Credits
Top: Epoxy Brush by Douglas Bagg on Unsplash.
Bottom: Sunset Orb by Arthur Ogleznev on Unsplash