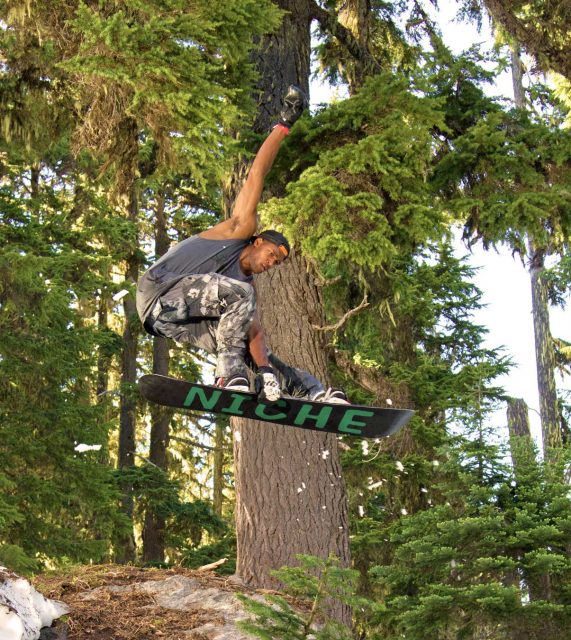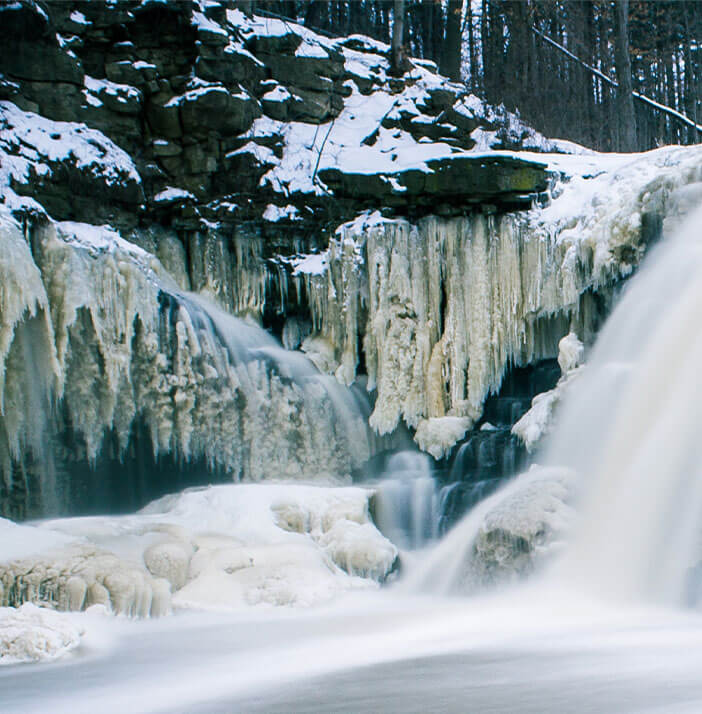 We know the first step to sustainability is
transparency
That's why we further extended the definition of sustainability through the use of Life Cycle Analysis (LCA). LCA is a method used to evaluate the environmental impact of a product through its life cycle encompassing extraction and processing of the raw materials, manufacturing, distribution, use, recycling, and final disposal.
PRESERVING THE ENVIRONMENT
The statistics below are the resources and energy saved over the lifetime of the production of our resins using our sustainable business model*.
0

TREES SAVED FROM BEING CLEAR CUT

A well-matured forest has on average, 180 trees per acre and we were able to save almost 816 acres of forest through our sustainable practices, the vital environment we will continue to work to protect!

0

PROPANE CYLINDERS

(FOR A BACKYARD BBQ)

OF SAVED EMMISSIONS

We saved the equivalent emissions of over 11,000 tanks of propane, one of the fossil fuels that contribute to the accumulation of greenhouse gases in our atmosphere.

0

SMARTPHONE CHARGES OF SAVED ENERGY

We were able to limit our energy consumption by a considerable amount! This in turn saves the oil and other fossil fuels that power our electricity.

0

BARRELS OF OIL SAVED

Oil has one of the highest pollutant potentials for water contamination, its extraction also threatens our arctic regions, and we were able to circumvent 52,122 Gallons of oil in our supply chain!

0

MILES* DRIVEN OF SAVED EMISSIONS

This is in relation to the amount of CO2 saved, and equates to nearly 62 trips around Earth's circumference driven in a car, of saved emissions! *2,515,245 km

0

SERVINGS OF WATER (16OZ)* SAVED

Water is one of our most precious resources that is easily overlooked in the production process. We made sure that it's addressed and that we limit our wastewater production. *12,303631 500ml Servings
IMMERSE YOURSELF in our initiatives

TOUR the ENTROPY THEATER
Explore our Material Matters initiative, learn about our Life Cycle Assessment, and get access to our full library of how-tos and tutorials. The Entropy Theater is now available to everyone!
New

Accessory Starter Kit

A basic starter kit of epoxy handling accessories that makes things easier for new or casual epoxy users.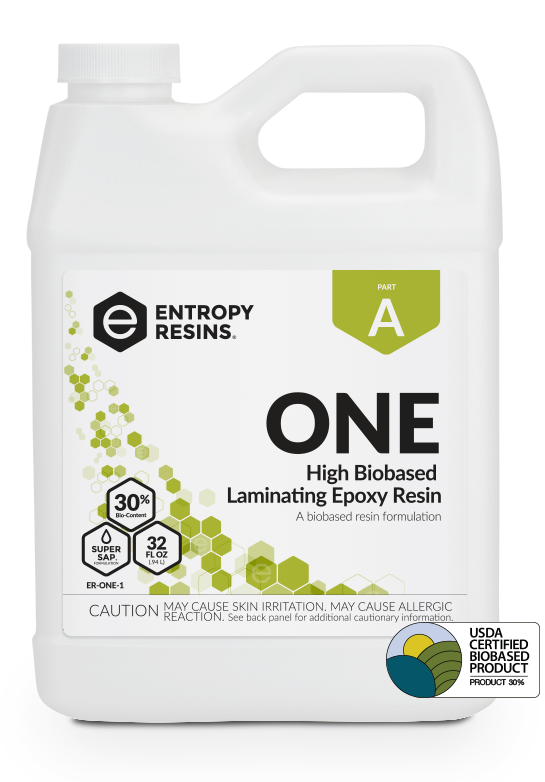 High Biobased Laminating Epoxy
High biobased content epoxy system designed for composites, coating, and adhesive applications. ONE is a SUPER SAP® Formulation.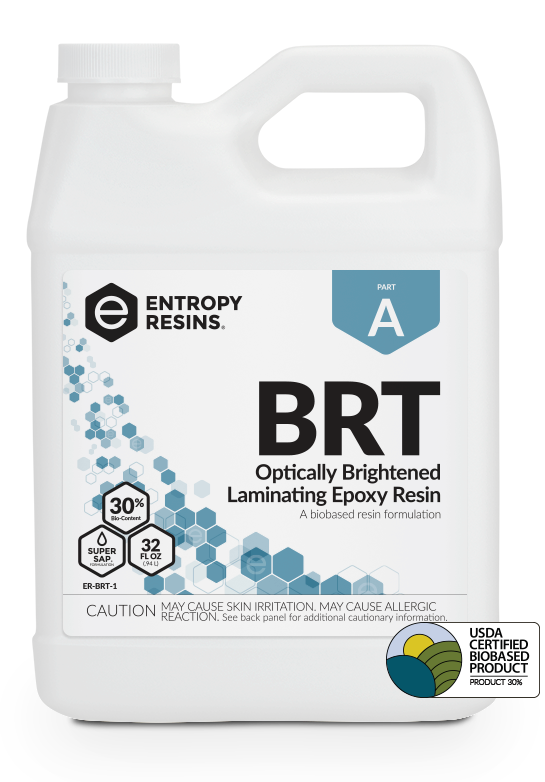 Optically Brightened Laminating Epoxy
Optically brightened version of our CLR system, for white surfboard lamination and hot coating. BRT is a SUPER SAP® Formulation.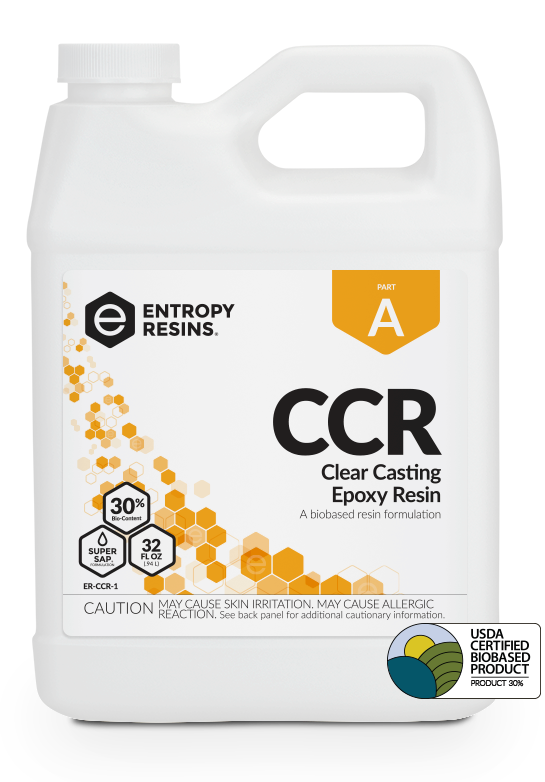 Clear Casting Resin Epoxy
Water-clear, low-viscosity epoxy designed for casting, embedding, and high-build coating applications. CCR is a SUPER SAP® Formulation.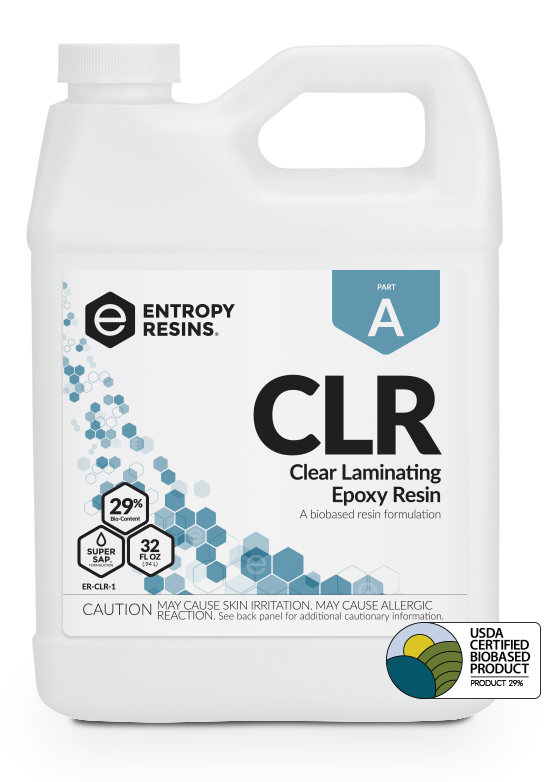 Clear Laminating Epoxy
Clear, general use, laminating epoxy for composites, coating, and adhesive applications. CLR is a SUPER SAP® Formulation.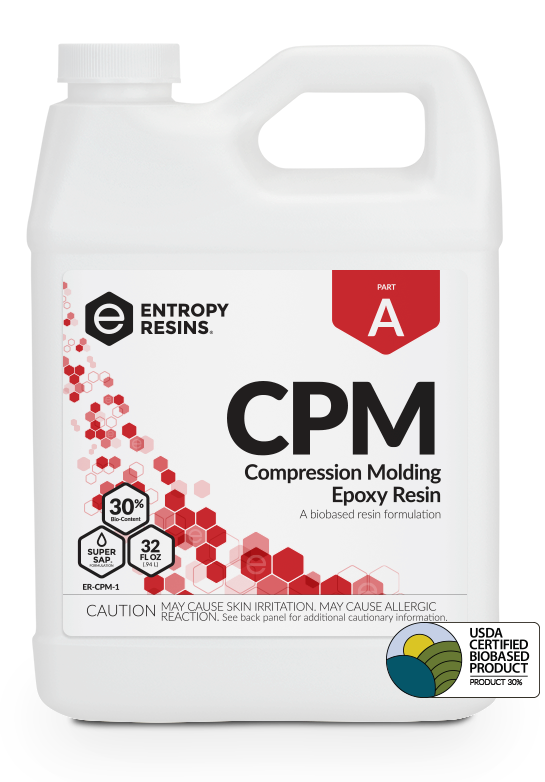 Compression Molding Epoxy
A compression molding epoxy system for fast cycle times in heat-assisted molding processes of fiber-reinforced composites. CPM is a SUPER SAP® Formulation.
Accessory Starter Kit
The Accessory Starter Kit provides the essential tools and supplies for getting started with Entropy Resins. Beginning users or those embarking on smaller projects will find everything they need in this basic kit.
Board Manufacturing

Reliable
Practical
Easy to Use

Hang loose and feel good doing it. You can use our resin as an adhesive or coating on snowboards, surfboards, and more.

Woodworker

Strong
Supportive
Flexible

Get the finish and durability you need in your woodworking projects. Whether it's a seal or cast, we have you covered.

Artists

Versatile
Influential
Consistent

Cast, pour and create with the best resin on the market for fine art uses, like jewelry, sculpture, and more.