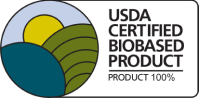 USDA BioPreferred
Here at Entropy Resins, one of our proudest achievements is being a part of the US Department of Agriculture (USDA) BioPreferred program. That is why we are transparent about our sustainability efforts and provide the Life Cycle Assessment (LCA) product data to our customers. There are no secrets here. Our LCA outlines the environmental impact our products have throughout their entire life cycle. More so, this outlines the impact of replacing petroleum-based materials with biobased materials.
Entropy Resins And The USDA BioPreferred Program
All Entropy Resins' epoxies are USDA Certified Biobased Products and have the USDA Certified Biobased Product Label. In fact, we developed and manufactured the first epoxy product certified under the USDA Certified Biobased Product Label program. We are able to determine the carbon content in all of our biobased Super Sap formulations. With Entropy Resins, you know exactly how much of our product is made with biobased materials versus petroleum-based materials.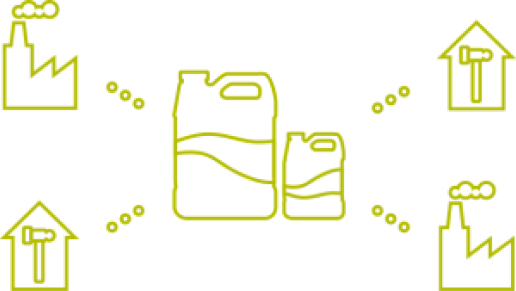 What are Biobased Products?
USDA deems a product biobased when it is made wholly or mostly from renewable biological resources. That meets the USDA biobased requirements. Biobased epoxies provide manufacturers with excellent alternatives to petroleum-based adhesives and coatings. These biobased products are formulated with plants and other renewable resources.
Entropy Resins produces epoxy products with high renewable content to meet the USDA biobased requirements. Powered by plants, our process replaces petrochemicals with renewable, biobased materials. We take pride in being USDA BioPreferred certified and in the environmental benefits our epoxies offer.
Of course, we could always cut corners and use a more traditional production and manufacturing process. For us at Entropy Resins, it is more about the footprint we are leaving behind and what we want that to be. That is why you can find the USDA Biobased Product label on all of Entropy Resin's products.
USDA Certified Biobased Product Label
To make biobased products easy to identify, the USDA created the USDA Certified Biobased Product label. To receive this label and become USDA-certified, a biobased product must meet or exceed a minimum biobased content percentage. The label also contains useful information about the biobased content of the product on the label. You can view all of our USDA Certified Biobased Products in our Shop!
Benefits of BioPreferred & Biobased Products
The use of biobased products provides plenty of benefits that extend not only to you and Mother Earth but also to the economy. Benefits of BioPreferred and Biobased Products include:
Healthier and safer products for consumers
Cleaner production for the environment
Greater economic impacts on the world
Health Benefits of Biobased Products
A major benefit of biobased products is that they offer the same quality as their petroleum-based counterparts. It really starts in the production process. A biobased production system allows for improved air, water, and soil quality. The product itself is also cleaner and less noxious to the end-user. The use of plants and other organic materials allows Biobased products to not only be earth-friendly.
Environmental Benefits
Biobased materials can be used as substitutes for petroleum-based materials, which reduces the consumption of petroleum. This allows for two key environmental benefits of manufacturing and using biobased products.
Reducing the use of fossil fuels
Reducing greenhouse gas (GHG) emissions
Economic Benefits
Biobased products are a billion-dollar industry and support millions of jobs in America's economy. The number of biobased products sold, the value of these biobased products and the number of jobs contributed are all economic benefits. The USDA BioPreferred Program has only identified about 20,000 biobased products at first. Now it is estimated up to 40,000 products with the inclusion of forest products and traditional textile fiber products. With more biobased products hitting the market, more direct sales will go up in what is already a billion-dollar industry. The sales and values contribute to biobased products continue to grow, which directly benefits the economy. Another economic benefit of biobased products is the number of jobs the industry has created and continues to create. Based on a
BioPreferred report
, the biobased products industry accounted for more than 4.65 million jobs in the United States in 2016.