Artisanship meets Environmental Ethics
Ventana Surfboards & Supplies is a surf shop that combines artisanship with environmental stewardship, resulting in gorgeous, fun-to-surf boards. Their master artisan (and co-founder), Martijn Stiphout, builds high-quality, lightweight, custom, hollow wooden surfboards. Each Ventana surfboard is a unique work of art, an heirloom built to last for generations.
At least 5% of their profits are donated to ocean conservation initiatives. But their commitment to environmental stewardship goes much deeper than donating profits.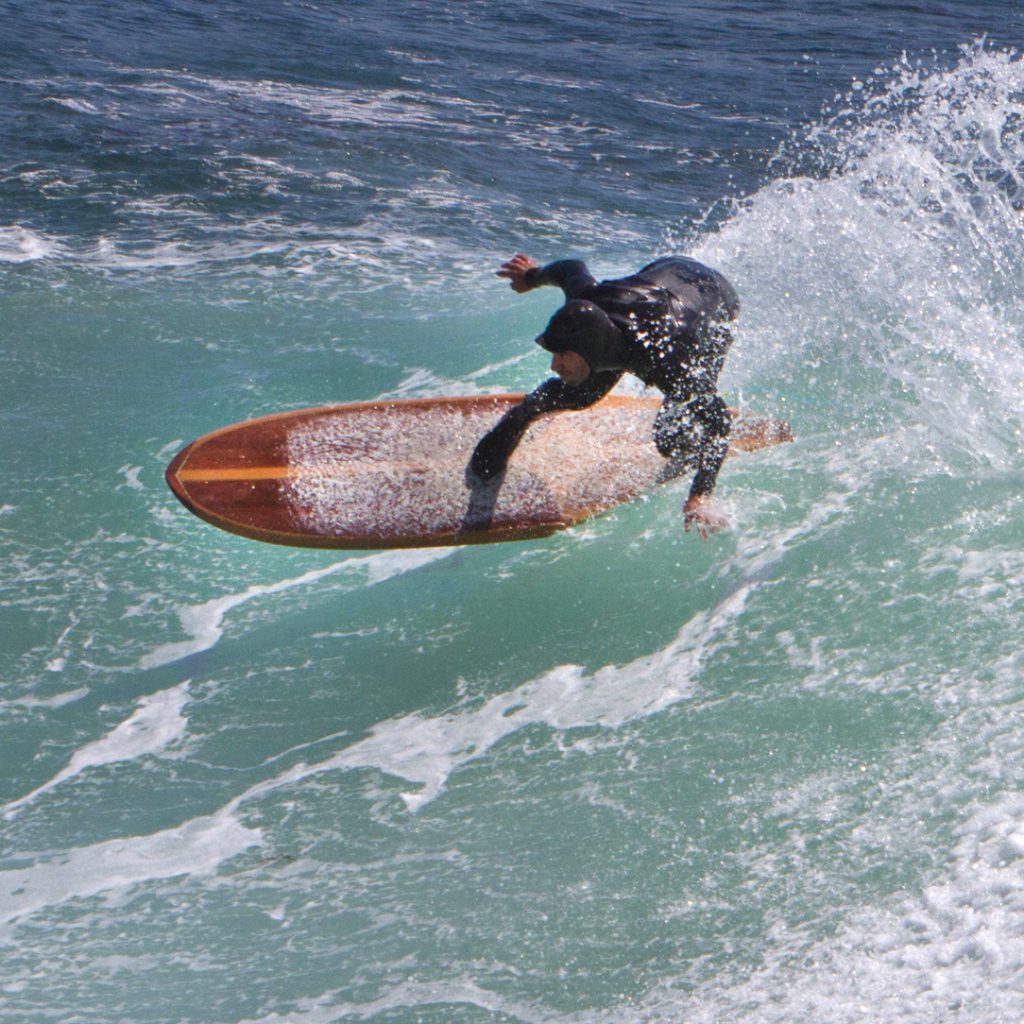 "I love the versatility and environmental responsibility of Entropy Resins. The clarity, hardness, and workability are unmatched by other manufacturers,"
Reclaimed Wood and Entropy Resins
Ventana makes their boards with reclaimed wood and Entropy Resins in their shop in Aptos, California. Their upcycle partners provide them with reclaimed woods including guitar offcuts, boat hulls, floorboards, even redwood from a hot tub. Boards can also include reclaimed precious materials like abalone, jade, or turquoise. Their methods synthesize traditional design and modern techniques.
"I love the versatility and environmental responsibility of Entropy Resins. The clarity, hardness, and workability are unmatched by other manufacturers," Martijn Stiphout said.
To force themselves to stick with reclaimed materials, Ventana's rule is that they will never pay for wood. This also ensures that their investment is in outstanding craftsmanship rather than in purchasing materials. Their reclaimed woods are historic and exotic species that cannot be purchased new. They've included old-growth redwood, used floorboards, porches, and even wood from John Steinbeck's first home.
Made to Surf, and Surf Well
They describe their boards as "made to surf, and surf well, even if they live out their lives adorning the walls of collectors." By all reports, Ventana boards surf beautifully. Their hollow design means they float well, surf fast, and pop up quickly and easily. Surfing on a Ventana board is as smooth as it is fun. Trying out these boards for the first time, even the most skeptical surfers have become instant fans. And while Ventana surfboards are often featured as works of art inside their owners' homes, they're also regularly taken out on the waves.
Although they're made of reclaimed wood, their hollow design keeps Ventana Surfboards surprisingly lightweight. They're only slightly heavier than traditional foam boards. Internal ribbed frames provide strength and structure, and the top and bottom decks are only 1/8″ thick. An 8-foot Ventana typically weighs around 18 lbs. The custom design and wood species can influence the final weight, and Ventana works with their customers to meet their board-weight desires.
They apply 4 oz fiberglass on their boards inside and out with Entropy Resins to protect against structural damage. This calls for a single layer of fiberglass on the insides and bottom of the board, and two layers of fiberglass on top. Because they are airtight, each board is fitted with a vent plug to prevent damage from unequal gas pressure. If you forget to tighten the vent plug before going surfing, you can simply get out of the water, remove the plug and drain the board, and let it dry with the vent plug removed. The glassed interior ensures that a little water inside the board won't damage it. The wood on the boards isn't painted or stained; it gets its high gloss sheen from Entropy Resins.
A Sagebrush Board Bag made from fabric remnants and coffee sacks, as well as a Save-a-Surf Wax box, are included with every Ventana board sold. Shipping is free in the US.
Ventana sells their products―which include keel fins, thrusters, longboard fins, ecologically responsible bodysurfing handplanes, surf gear, and apparel in addition to surfboards―through their online store and occasionally at pop-up shops in their home state of California.