The Festive sparkle of Mackenzie Ralph
No matter which winter holidays you celebrate, epoxy-casted ornaments are a delight. Resin artist Mackenzie Ralph's latest epoxy-castings have inspired us to think about holiday decorating even though it's not quite Halloween. When it comes to resin projects like this, it's never a bad idea to get a head start on the season.
This isn't the first time we've been smitten with Ms. Ralph's (@mackenzieralphofficial) epoxy-castings and we're pretty sure it won't be the last. We recently featured her letter keychains with epoxy-casted flowers in our Epoxy Casting Trends post. Her creativity hasn't slowed down in the slightest. She's been going to town creating sparkling, colorful, epoxy-casted ornaments with Entropy CCR Clear Casting Epoxy and Entropy Color Tints (available in the U.K.).
To see how she gets excellent results when coloring epoxy, check out the Instagram video embedded at the end of this post, How to use color tints with epoxy at Epoxycraft has more tips.
Forecast: Snow Flurries
Mackenzie Ralph has created snowflakes in a rainbow of colors: red, purple, black, and blue are featured below. She makes these epoxy-casted ornaments twinkle with contrasting sprinkles of glitter or metallic flakes, And just like real snowflakes, no two are quite alike.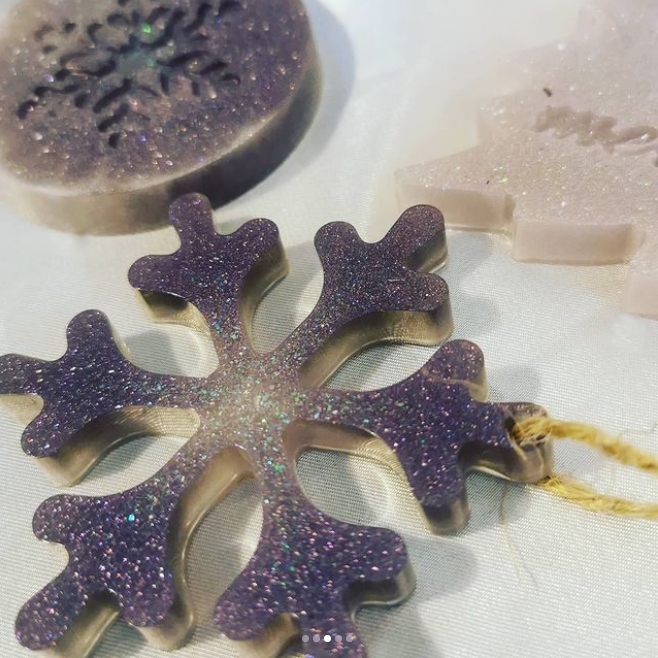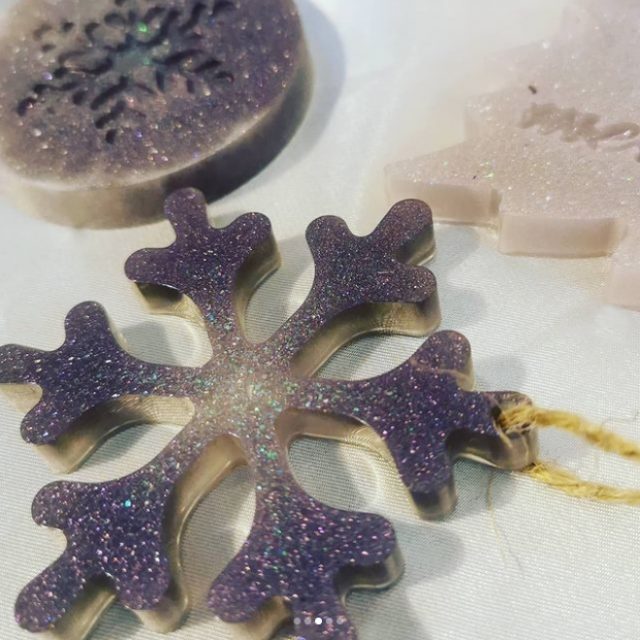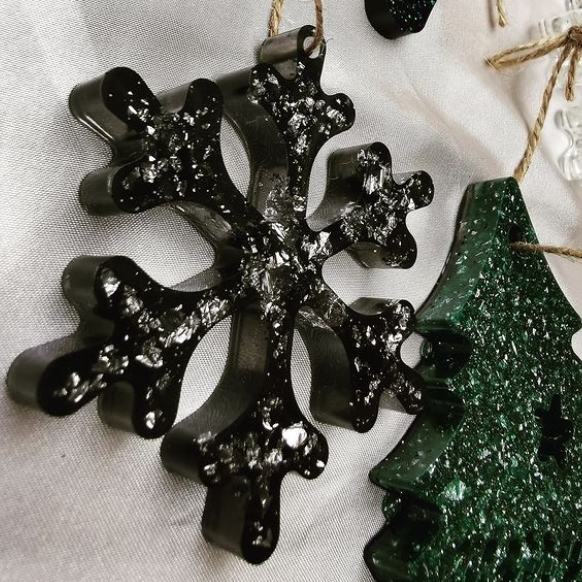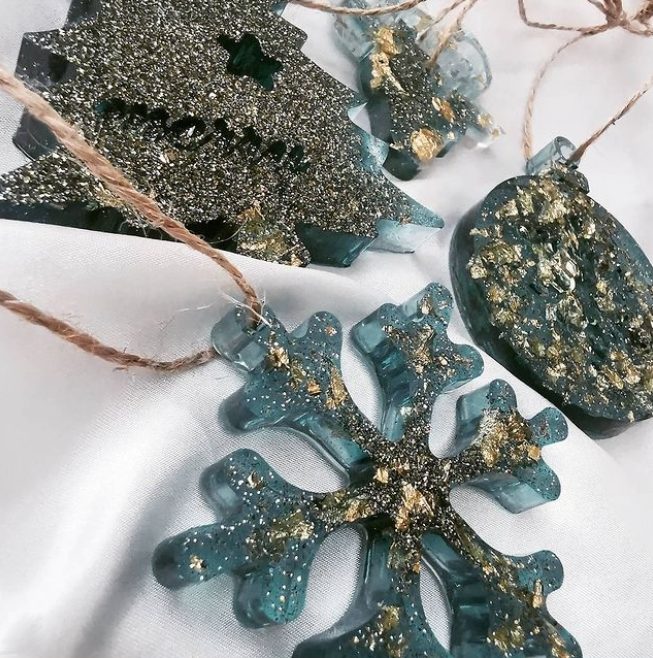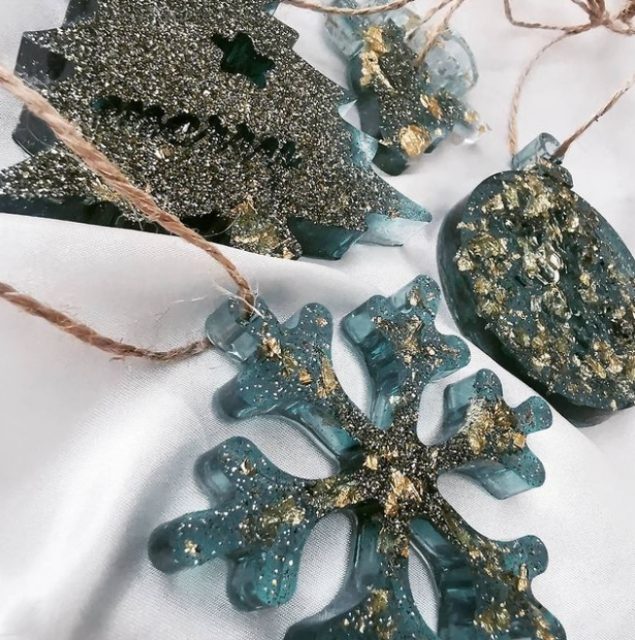 Rudolf the Emerald Reindeer
Entropy CCR Epoxy tinted deep green contrasts with a brighter green glitter to give this epoxy-casted ornament the appearance of finely crushed emeralds. The twine provides an earthy contrast for this reindeer's disco-worthy glitz.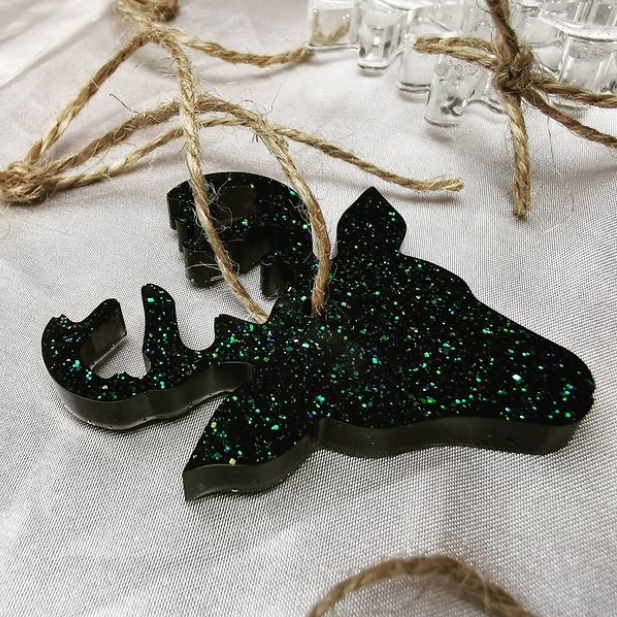 A forest of royal Tannenbaums
It's interesting to see how differently sized metallic accents play out against the backgrounds of rich, epoxy-casted colors. Large gold flakes are arresting against a green backdrop on the first Christmas tree. The second one has a creamy base with the finest dusting of glitter, suggestive of a delicate frost. That last tree is deep green with silver glitter, evoking a recent snowfall.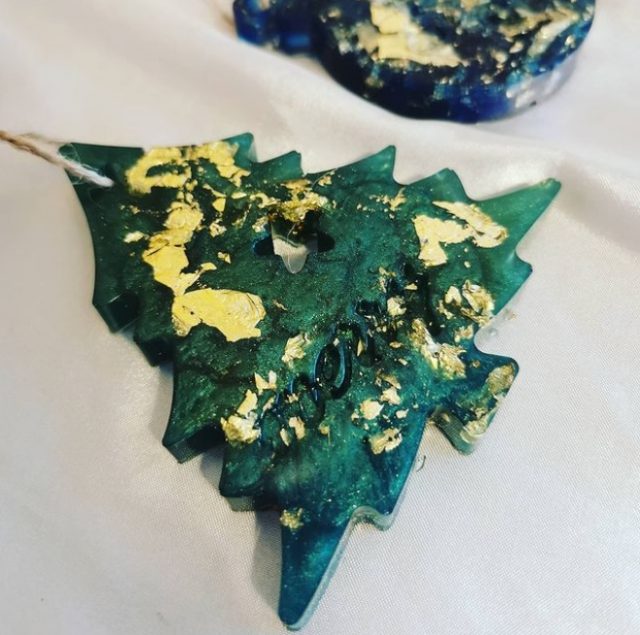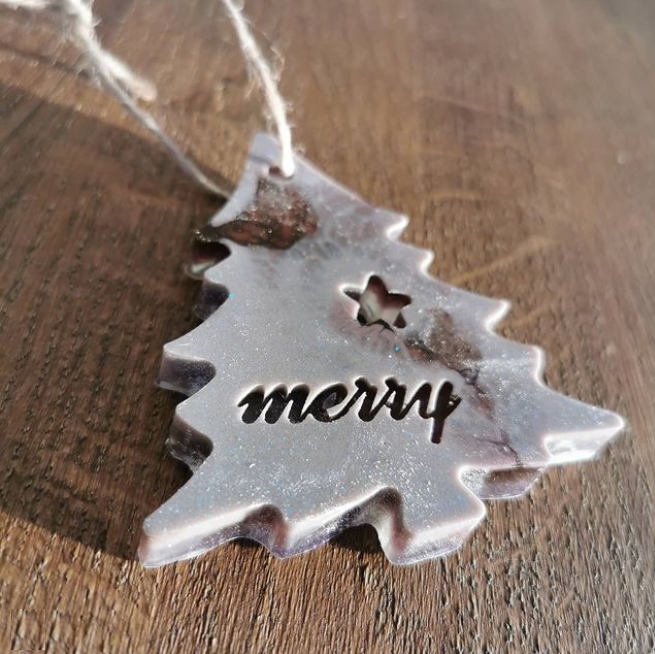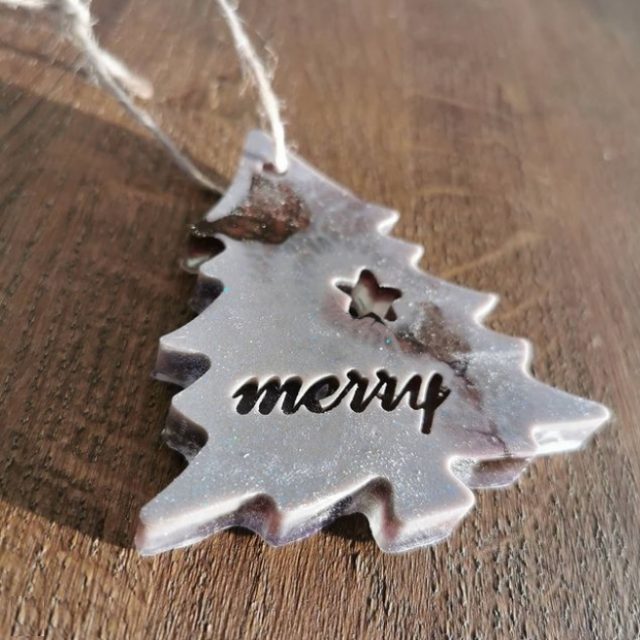 Tradition meets the unexpected
Round or disc-shaped ornaments have long been a standard in holiday decorating. These epoxy-casted ornaments are no less shimmery than the traditional glass variety but are a lot harder to break. Simple designs are often the perfect platform to show off richly tinted epoxy colors with eye-catching metallic elements.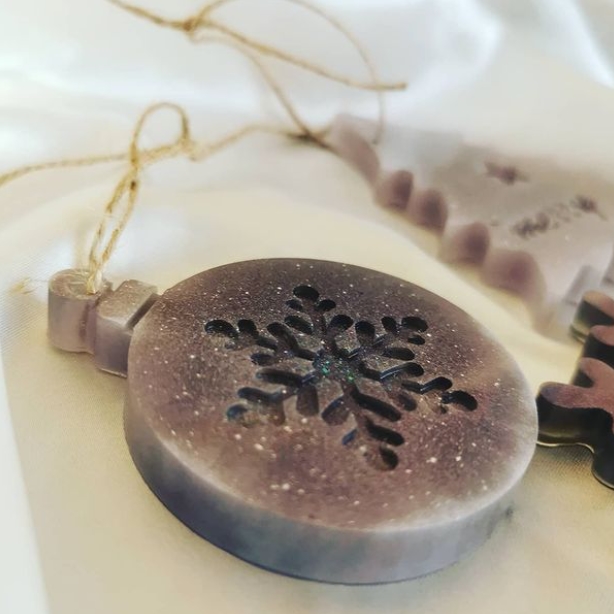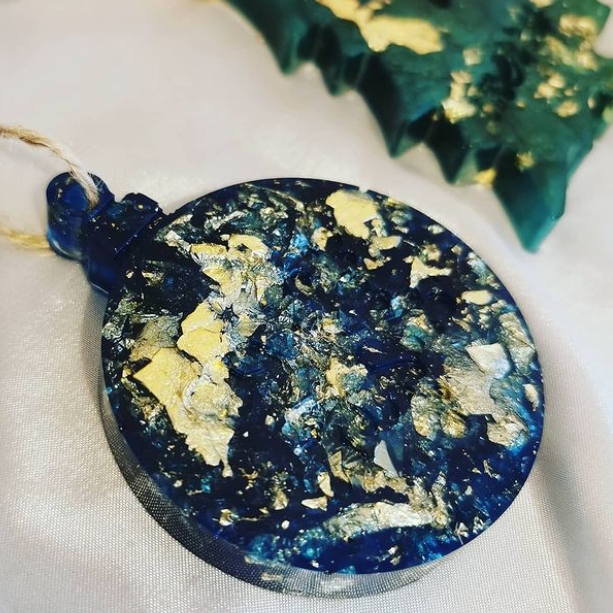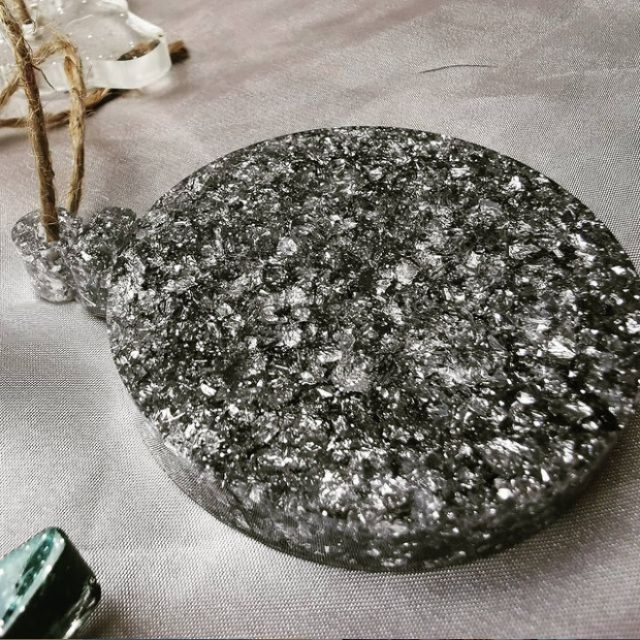 How does she do it?
In the Instagram video below, Mackenzie Ralph demonstrates how she makes casted-epoxy ornaments with Entropy CCR Epoxy, color tints, and glitter poured into silicone molds.
View this post on Instagram
Resources
ADDITIONAL photo credits