Jarvis Boards in Austin, Texas offers environmentally friendly DIY kayak and paddleboard plans and kits. Their wooden SUPs are lightweight, functional, and weigh only 23-28 pounds. They use recycled foam core, eco-friendly lightweight woods, and biobased Entropy Resins. According to their brand story, Jarvis Boards was born with "the simple idea of building the best boards possible, living consciously, traveling adventurously, and inspiring others to do the same."
Founder Tony Smith set aside some time to chat with us about Jarvis Boards' origins, philosophy, and approach to sustainability. He also offered some great advice for first-time DIY board builders.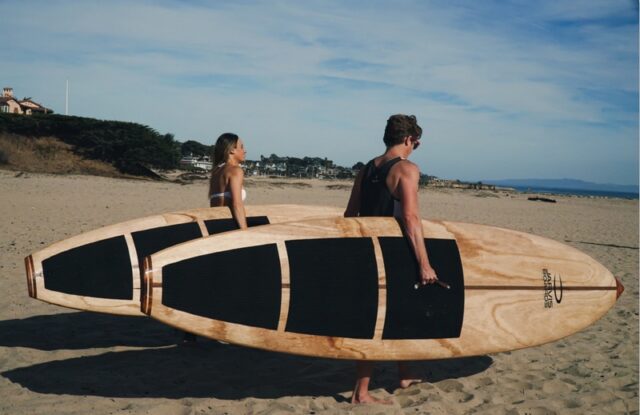 How did you get your start?
I was working in finance before I started Jarvis Boards. I built a canoe as sort of an after-work stress-reliever project. Then I was looking for something else to build, so I started building these wooden paddleboards. My neighbor saw me building one in the garage and said, "That's cool. I want to buy one." And then somebody else bought one too, and it organically became a thing from there. That's the backstory. Now we're primarily focused on the DIY market, sort of going back to our roots to help other garage builders build their own paddleboards and wood watercraft.
How long have you been using Entropy products?
Since the beginning. What originally attracted me to [Entropy Resins] is the environmental component. We make our boards out of wood, so it's environmentally better than using Styrofoam. We were looking for a greener epoxy and that's how we stumbled across Entropy and connected with Desi [Banatao] early on.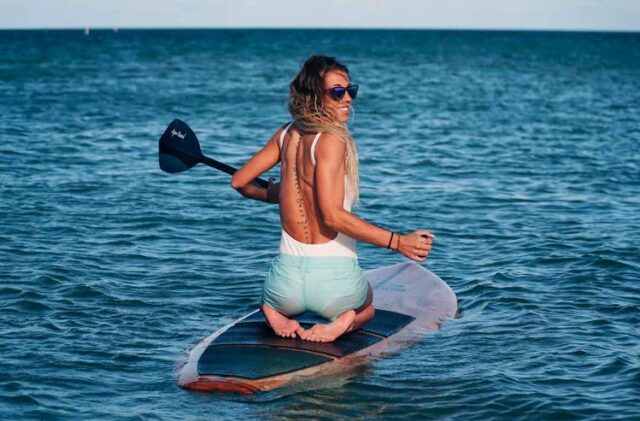 What would you say sets Entropy Resins apart from other products you've used?
The biobased [formulation] is a good piece of it. The self-leveling component and the viscosity are really right on. The CLR/CLS has good elongation, so on a wood product that will flex a little bit more, it tends not to crack and turn white with impacts or dings. Those are the big reasons.
How do you build these boards?
The paddleboards are hollow, almost like an airplane wing. There's a stringer down the middle and then cross-sectioned ribs that go across, and that creates the hollow shell of the board. And then there are thin wood strips that are applied to the hollow shell to make makes the structure of the board. It's then covered in a thin layer of 6 oz. fiberglass and epoxy coating to waterproof the entire structure. There are no fasteners.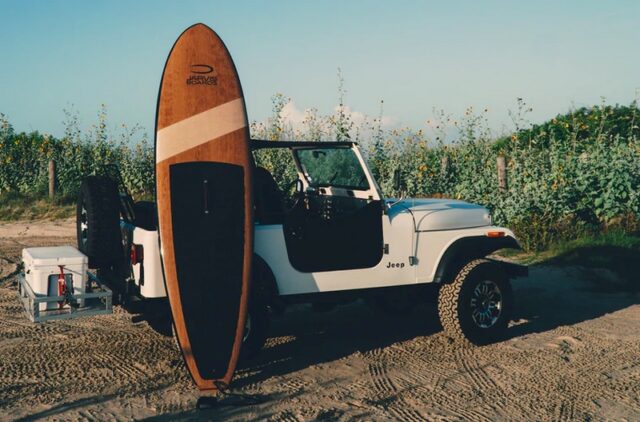 Does your company currently have any sustainability initiatives?
We've done some local river clean-ups and partnerships with board giveaways for causes that we like.
Do you have any tips for makers who are starting out with building paddleboards?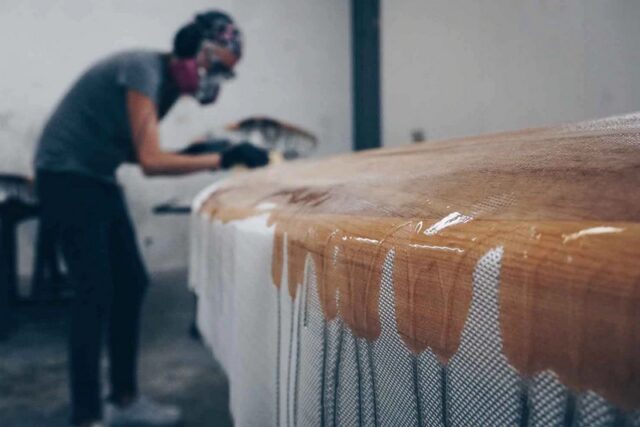 Yes. Go with a slow epoxy hardener because things always seem to go faster than you think they will. Go with the slow hardener just to give yourself more working time, especially down here in the Texas heat. If it's 90 degrees outside and you're laminating something, you really don't have as much time as you think you do. That, and then just relax during the process. It's easy, at least for me personally, to get yourself worked up and excited and feel like you have to hurry. Put on some chill music or something and slow down.
Do you do a lot of paddleboarding now?
Yes. I live in Austin, Texas and there is a lake that's fairly central to the city. Paddleboarding is huge there. I always go out as frequently as I can, given that I only live a few minutes from the water. I go out to get some exercise or to chill out on the river. It's really nice.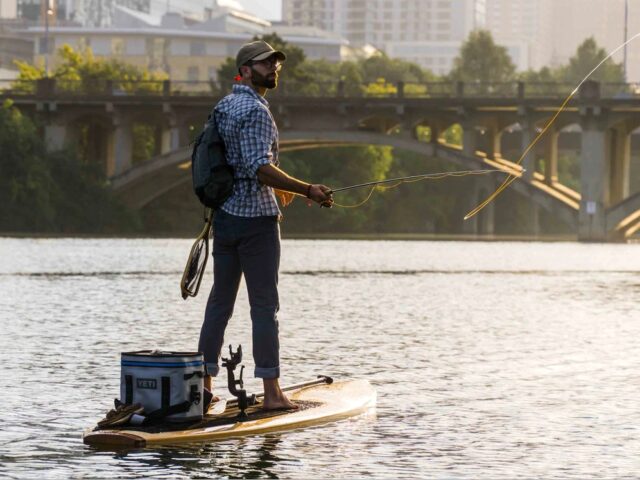 For kits, plans, instructional videos, and inspiration, visit Jarvis Boards.
All images courtesy of Jarvis Boards.