5 Nonprofits to Support on Earth Day.
It's a great idea to get involved by supporting environmentally responsible nonprofits in honor of Earth Day 2021 (April 22). Check out our rundown of five excellent organizations focused on various aspects of saving our planet. The brief dossiers below detail the mission, focus, and origins of each nonprofit, and include their videos. There are also links to visit if you'd like to learn more, make donations, or get involved with their environmental initiatives.
In order to keep the descriptions of their missions and focuses accurate and in their own words, we've relied heavily on verbiage from their official websites.
Before we get started: In honor of Earth Day, we're also offing a 22% discount April 22-25, 2021. Just enter the code EARTHDAY22 at checkout.
Recycle Across America

Mission
Promote recycling by introducing solutions that make it more simple, comprehensive, effective and prevalent in the United States.
Focus
Refuse and reduce the use of single-use plastics.
Display standardized recycling labels on all recycling bins, carts, and dumpsters.
Reach out to elected officials to ask them for help.
Video
Origins
The standardized labels initiative was designed, proposed, and created by Michelle "Mitch" Hedlund during her keynote presentation to the executive committee at the 2009 SWANA Recycling Conference. This solution was adopted by many global brand leaders who recognize the positive and long-lasting impact it could have on society, the environment, and the practice of recycling. The simple solution of standardized labels was deemed a "world-changing solution." The New York Times called it "…one of the most important environmental fixes taking root today".
How to Get Involved
Surfrider Foundation

Mission
"The Surfrider Foundation is dedicated to the protection and enjoyment of the world's oceans, waves and beaches, for all people, through a powerful activist network."
Focus
Plastic Pollution: Reducing the impact of plastics in the marine environments that surround us.
Ocean Protection: Defending our oceans from challenges threatening the vitality of the ecosystem.
Beach Access: Working with decision-makers to ensure full and fair beach access for all to enjoy.
Coastal Preservation: Taking on issues that threaten our beaches and natural shorelines.
Clean Water: Protecting the health and sustainability of our planet's most precious resource.
Origins
The Surfrider Foundation was founded by Glenn Hening, Lance Carson, Tom Pratte, Chris Blakely, and a group of surfers who were concerned about the environmental threats posed by escalating coastal development at their favorite surf break, Surfrider Beach in Malibu, California.
How to Get Involved
Union of Concerned Scientists

Mission
"To use rigorous, independent science to solve our planet's most pressing problems. Joining with people across the country, we combine technical analysis and effective advocacy to create innovative, practical solutions for a healthy, safe, and sustainable future."
Focus
Combat climate change and seek to alleviate the harm caused by the heat, sea-level rise, and other consequences of runaway emissions.
Develop sustainable ways to feed, power, and transport themselves.
Work to reduce the existential threat of nuclear war.
Fight back when powerful corporations or special interests mislead the public on science.
Ensure their solutions advance racial and economic equity.
Origins
The Union of Concerned Scientists is a national nonprofit organization founded more than 50 years ago by scientists and students at the Massachusetts Institute of Technology (MIT). Today, they are a group of nearly 250 scientists, analysts, policy and communication experts dedicated to that purpose.
How to Donate
Visit The Union of Concerned Scientists
Protect Our Winters

Mission
"Achieve carbon neutrality by 2050."
Focus
Turn outdoor lovers into a community of advocates.
Provide the tools for effective environmental advocacy.
Build a movement to shift cultural norms.
Origins
Founded in 2007 by professional snowboarder Jeremy Jones, POW is a community of athletes, scientists, creatives, and business leaders advancing non-partisan policies that protect our world today and for future generations.
How to get involved
Visit Protect Our Winters To Learn More.
Save the Waves

Mission
"To protect surf ecosystems across the globe."
Focus
Create protected areas through their flagship World Surfing Reserve program and Surf Protected Area Networks.
Manage projects around the world and encourage coastal stewardship through

their

Save The Waves App.
Defend surf ecosystems under threat and inspire the public by mounting worldwide action campaigns.
Protect surf ecosystems which in turn protects marine habitats and safeguards local livelihoods.
Origins
Launched in 2003, The Save the Waves Coalition is the only organization solely dedicated to protecting surf ecosystems on an international scale. They mobilize people to protect the places they love.
How to Donate
Visit Save the Waves Coalition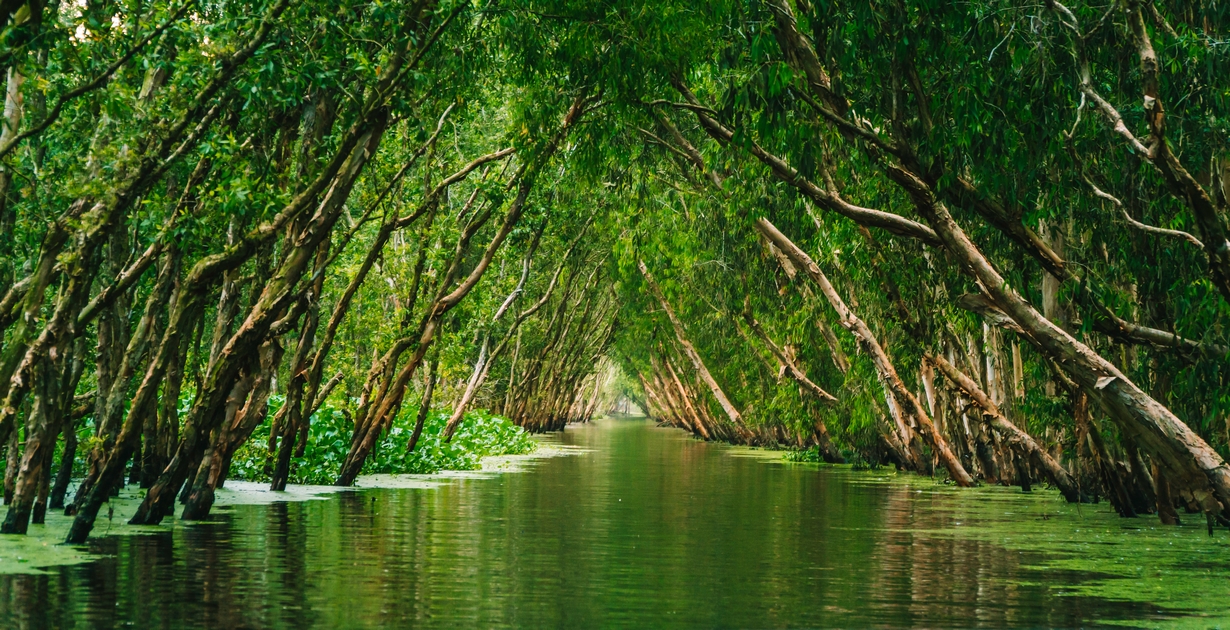 How we do our part
Formulating biobased epoxies is a big factor in how we work towards sustainability, but it's not the only thing. We also support the nonprofit organizations described above, as well as others like them. We do this through 1% for the Planet, donating 1% of our profits to qualified environmental causes through this program. One percent of the profit from every Entropy Resins product you use will find its way to a nonprofit organization that's working to save our planet. To find out more about how sticking with Biobased Entropy Resins can help reduce your carbon footprint, visit our Giving Back page.
Get 22% off your Entropy Resins Order this Earth Day! Enter code EARTHDAY22 at checkout April 22-25, 2021.
Additional Photo Credits
Top banner image of underwater coral and fish: Photo by Marek Okon on Unsplash
Footer image of beach sunset: Photo by Andy Hutchinson on Unsplash